Hello Dimitry, how are you?
I am testing the latest version of RB 6.2.4.2 which I add to the forum.
I was going through RB and didn't find any way to hide an event.
I mean the following: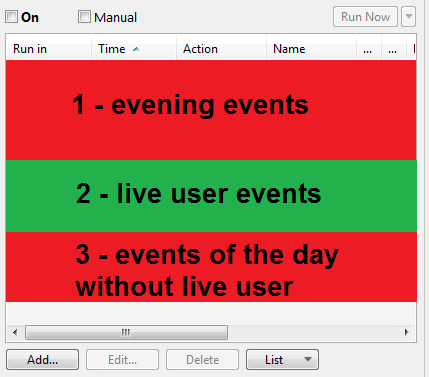 It would be of great help for programmers of radio stations or other types of companies, with "live users" at different times.
live user:
When I talk about "live user" I mean the person using RB to do some basic work.
Execute specific events.
play specific audios.
the reasons for hiding an event can be varied.
Have more space for other events.
hide events that no "live user" will execute on their turn.
prevent "live user" from running other events by mistake.
by decision of the company or programmer.
For example:
1 - evening events:
hide them, since they don't need to be visible during the day, they should only be seen by the "programmer" when he has to make modifications.
2 - live user events:
these events must be seen by the "live user".
Let's say the "Live User" is on the 16:00 to 19:00 shift.
3 - events of the day without live user:
events in "automatic" where there are no third-party interventions, except the "company programmer".
Options for hidden events:
hide for minutes, hours, days, months or indefinitely.
configure the event for a specific user.
I mean the following: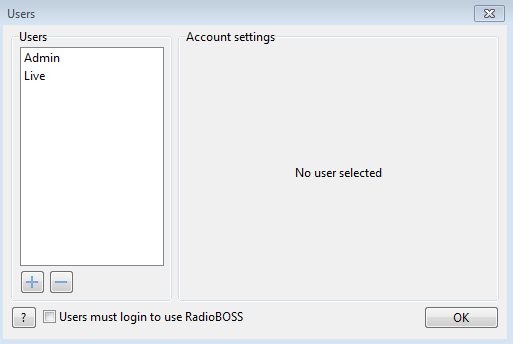 In this case, each user will need to log in to view their events.
The idea would be to generate options to hide events, according to the needs of each programmer.
Greetings, Dimitri.