Hello everyone.
I am running 6.0.4.0 and we had a brief power outage last night. When I restarted Radio Boss. my entire schedule was gone and I had to recreate it. In previous versions , this wasn't a problem. I would start the program back up and it would start where it had left off.
I believe everything is configured correctly. I double checked, unchecked and rechecked, but dont want to restart anything and have to schedule everything all over again. Here is a screenshot of my configuration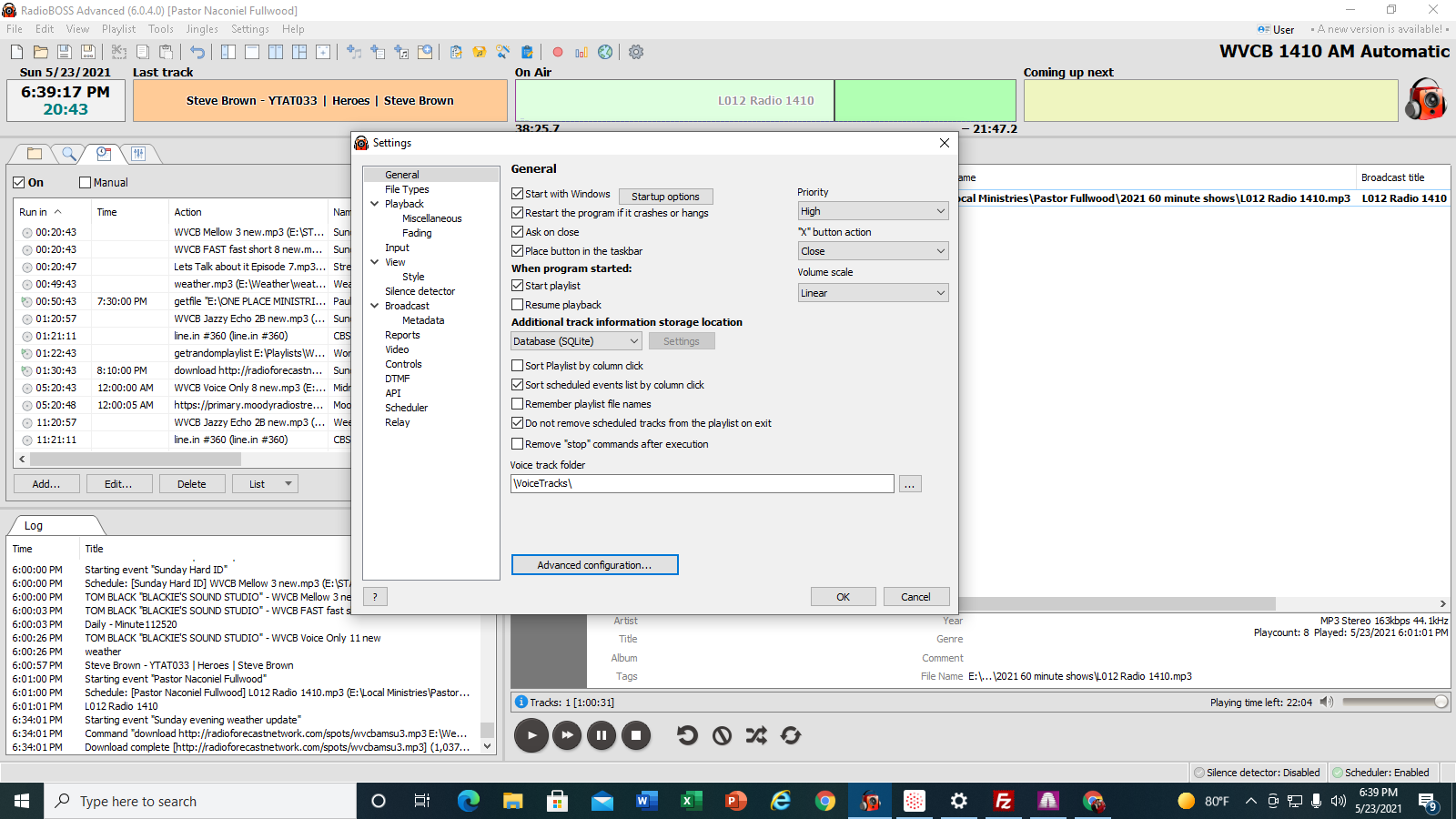 Any help would be appreciated! Thanks is Advance!!!
S