How to use Winamp DSP plugins in RadioBOSS.
Almost any Winamp DSP plugin can be used with RadioBOSS. This example show how set up StereoTool plugin (http://www.stereotool.com/).
1. Download the plugin: http://www.stereotool.com/download/dsp_stereo_tool_installer.exe
2. Run the installer (dsp_stereo_tool_installer.exe) and install it to any custom folder, eg. C:\StereoTool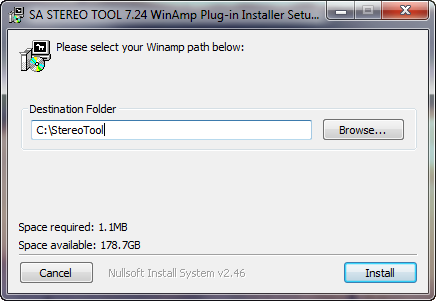 3. Run RadioBOSS. Select FX tab on the left.
4. Click the "+" button to add a new DSP.
5. Click "open plugins folder" link to open the plugins folder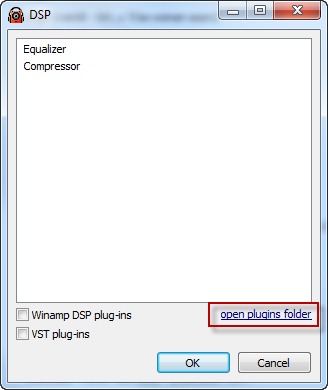 6. Copy
dsp_stereo_tool.dll
from C:\StereoTool to that folder.
7. Check the "Winamp DSP Plug-ins" checkbox - you'll see Stereo Tool in the list.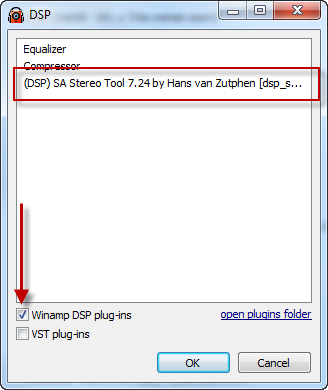 8. Select the
Stereo Tool
plugin in the list and click OK.
9. Turn on the plugin in the DSP list. Stereo Tool configuration window will appear.