BROADCASTING OF SEVERAL STATIONS FROM A SINGLE PC

An instruction on broadcasting several stations from a single computer using RadioBOSS
In order to broadcast several stations, install the necessary number of RadioBOSS copies: for 2 stations, install 2 copies of RadioBoss; for 3 stations - 3 copies of RadioBOSS and so on. If you already have the program installed, you should rename the program shortcut, otherwise it will be replaced each time a new copy is installed.
During each installation, select a different installation folder, for instance "RadioBOSS-1", "RadioBOSS-2" and so forth.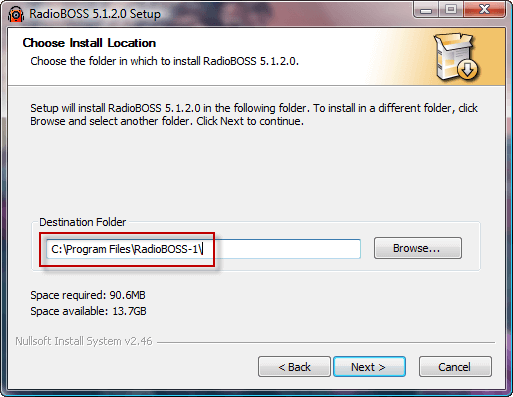 This way, you will be able to work with several copies of the program at the same time and independently configure each of them.