Scenario
Dedicated server, in this case a Windows machine. It meets all the requirements to use the software. Since we have our own server hall, we use Windows' built-in RDP for our own and our customers' servers, in addition, we use Team Viewer, but the error occurs depending on the type of RDP we use.
We log in to the server in question, to be clear, in this case a Windows server, start the program, start a stream, in this case shoutcast, and everything works as it should. So far no problems. When it is then time to log in from the server, the problem arises. Your software stops working [streaming and playing]. As long as we don't cancel RDP everything works but when we exit it stops.
The problem only applies to Windows, as we use LINUX servers with UBUNTU together with X2GO [we have GUI installed on all our Linux servers if a customer so wishes] it is not a problem. Avoid answers such as whether we have an internet connection, what version of Windows and whether we have the latest update of Windows etc. as we only use licensed products and the version depends on the customer's wishes.
All our dedicated servers have compatible GPUs and all servers are located in two different server rooms that we own and operate. This is therefore a serious question and we are NOT interested in using RDP other than Windows' own or alternatively Team Viewer. Google Remote Destop or similar options are not something we are interested in. Not to be rude or cocky, I can tell you that we have been running our business since 1999, we have AS# and ISP status, i.e. everything needed to run this type of business.
Our systems for creating, launching and broadcasting live, both radio and video streams are fully automated, but we connect to customers' dedicated servers using RDP. When your software stops working/streaming/hangs, it will mean a problem when a large number of your customers want to use your particular software. We have different types of customers who use, for example, DRS2006 and SAM Broadcaster PRO where the problem does not arise.
I'm looking forward for any help to solve this issue and just to say it as it is, we have never used your software before but all of a sudden there is a number of bew customers asking for RadioBOSS and we like to give our customer a good service and answers based on fact and not speculations.
Before exit RDP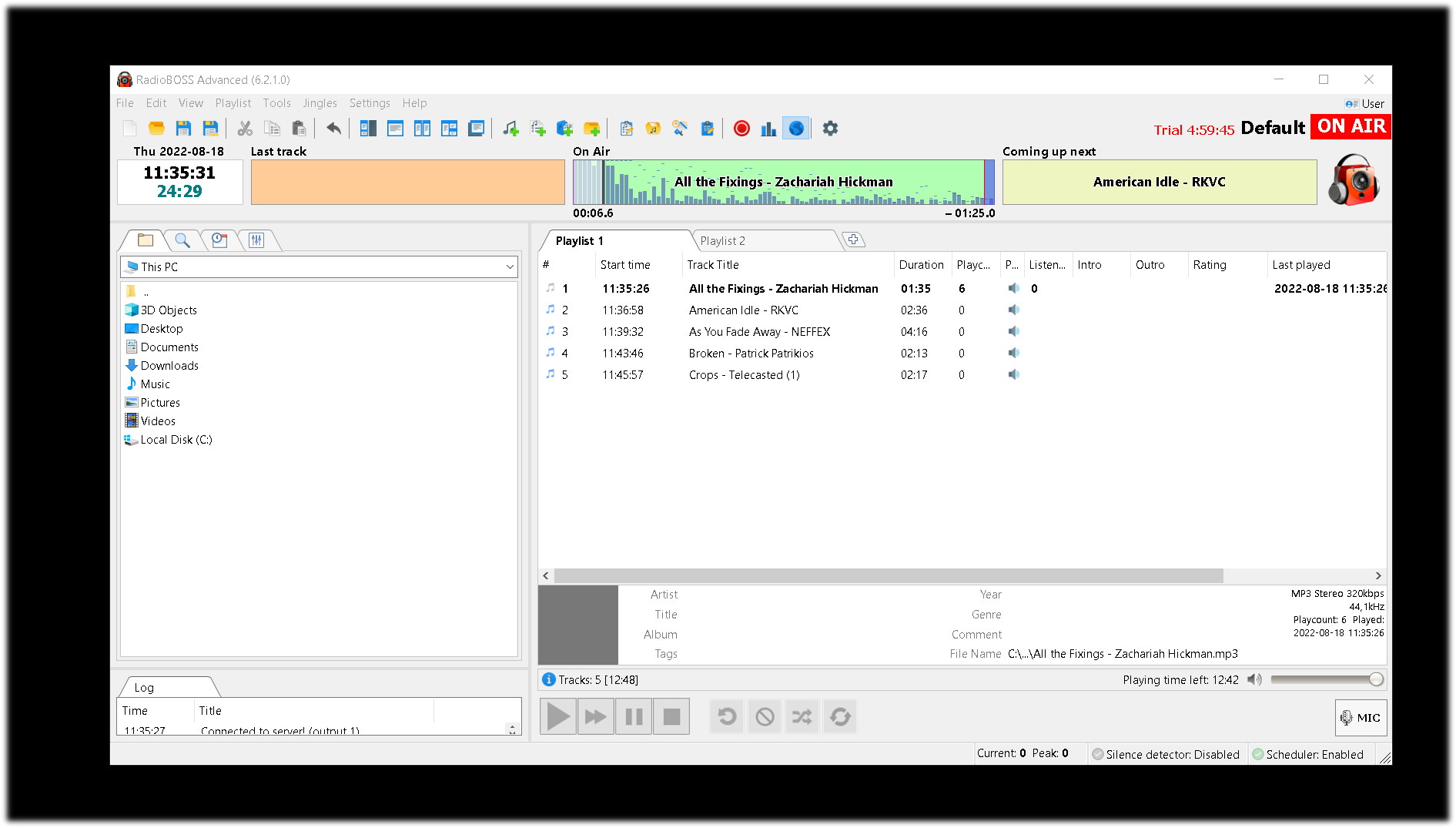 After exit RDP